Drkarladionne.ca Review:
Integrative Medicine - Dr. Karla Dionne - Medical Doctor Vancouver
- Dr. Karla Dionne is a Medical Doctor and partner practitioner at Balance Medical Centre, a centre for Integrative Medicine in Fairview Slopes, Vancouver.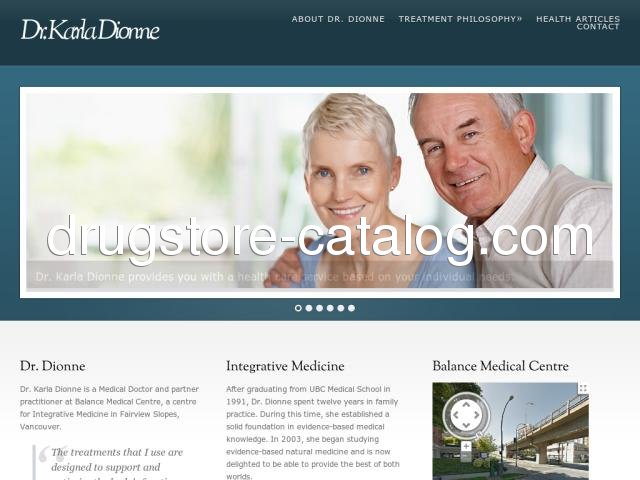 Country: North America, US, United States
City: 85260 Scottsdale, Arizona
S. Midgley - Smoother than a swingWe have a fussy baby and the mamaroo seems to work really well to help calm him. We had (still have, actually) a baby swing that worked OK, but it wasn't doing the trick. We saw the mamaroo in a baby store and were impressed by the variety of settings as well as the small footprint. Although I am not sure that the baby really distinguishes between the different types of movements ("car ride" vs "ocean wave"), it is really nice to have options. As I mentioned, we also really like that it doesn't take up too much space. The swing we have is really huge and I felt like I was constantly tripping over it, but the mamaroo is nice and compact.

It's working for our fussy one so far, and that is the most important factor!
- Excellent results - A LIFESAVER!I am a 76 year old woman that has suffered with IBS for years which led to UC. This last year my condition of UC got worse and worse with bleeding, diarrhea, etc. I was getting weaker and weaker, homebound with no ability to do inside and outside chores. I had a sigmoidoscopy and a colonoscopy, and all doctors could do was tell me what my symptoms were. They gave me medications that were of no help at all; in fact they made me worse. I was given Elaine Gottschall's book, "Breaking the Vicious Cycle." I stuck with the instructions and within only a few days, much to my amazement, the bleeding and diarrhea stopped! I've been on this diet for 5 months, following it faithfully and feeling wonderful. All symptoms have disappeared! I am a new person with energy as I never had before. I have also lost 17 lbs, now a small woman, stabilized at 120 lbs since starting this diet. I have been able to expand my meal varieties on my own and have been able to make some delicious dishes. Now, my question is, when can I go back to a regular diet of eating carbohydrates and sugars (in moderation, of course) - especially concerning going to restaurants and friends' homes for meals? Also, can I use balsamic vinegar on my salad?